In search of furnishings for their first home shortly after they were married in 1988, Edna Hayes and Bruce Needleman discovered that well built, handmade furnishings were a rarity.
Seeking a lifestyle change, they began to entertain the idea of creating a home furnishings/lifestyle store. Both had demanding corporate jobs that took them away from home and in the opposite directions most of the time. "We simply wanted to see each other!" comments Hayes.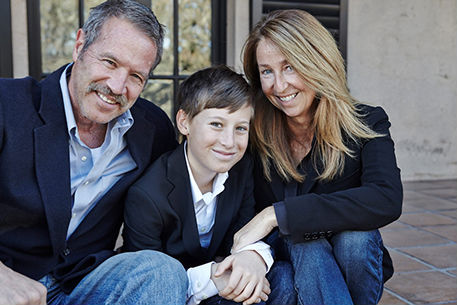 Hayes learned that the owner of Salsa, a store they had frequented in Larkspur, California, wanted to retire to Santa Fe and voila! They bought the store, quickly transformed it into Salsa Trading Company. Hayes left her job as Director of Retail Stores for Jessica McClintock to run the business. Joining forces and utilizing their combined business acumen, Hayes and Needleman built upon Salsa's then southwestern focus. The first year they expanded square footage from 1,800 to 7,000. Their Salsa Lifestyle concept developed rapidly and sales soared 500%.
The couple further refined their concept by developing their own designs, crafted primarily by families in Mexico and India. In 2000 they opened a store in Sonoma, which has become their most successful venture yet. Needleman left his position as an executive of a prestigious jewelry company to join the company full time.
"Our wine country location has enabled us to acquire a widespread client base. A visit to Salsa is on the travel itinerary of clients from all over the world."
The Needleman Family
Hayes and Needleman are involved in every aspect of operating Salsa Trading Company. She is in charge of design and production, and he is head of sales.
Their furnishing and accessories now meld Spanish Colonial and Early California ranch styles with Native American and Mexican influences.
Many of the furnishings shown in the store, including newer additions such as kitchen and bathroom cabinets and fixtures, can be custom ordered to fit the client's needs.
"Salsa is the only retail/design business of it's kind. A one day visit is equivalent to searching the entire United States and Mexico" says Hayes.